Welcome to the newest Tuesday Blog Hop!
2. Leave a comment so I can follow you back!
3. Think up something really good and Link it up.
4. Make sure to check out some of the other blogs, thats why its called a blog hop - to hop from one blog to the other. Have some fun!
5. Share this link with your friends so we can all meet more people!
Share this blog hop by adding a button to your blog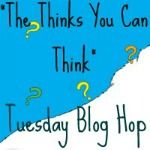 Or
If you would like to co-host this blog hop please e-mail Danielle at
1mommy3x@gmail.com
.
Thanx for linking up!